Door and Window Handles free CAD library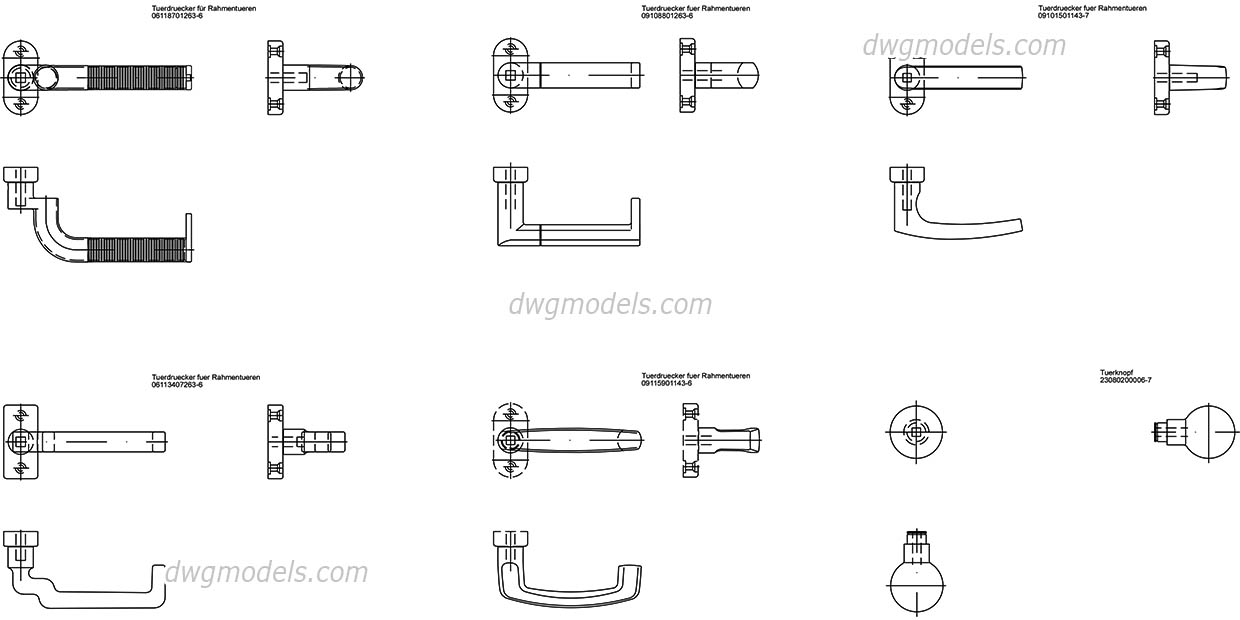 Source: www.fsb.de
free
Formats:
dwg
Only for registered users!
Details
From now on, we are starting to replenish our AutoCAD database with large collections of DWG files from real manufacturers, in which you will find CAD models based on real and existing models. The image above is an example and displays only a small part of the CAD blocks that are in the archive. This CAD library contains 70 different files in DWG format from the German manufacturer FSB – Franz Schneider Brakel.
After registration, on this page, you can download the library files of one of the world's largest manufacturers of door and window fittings.